The attack of 26/11 is a subject that has found a prominent place in both movies and also web series. A good example of this is the Anupam Kher and Dev Patel's Hotel Mumbai and also the web series Mumbai Dairies. Major directed by Sashi Kiran focuses on the real life major Sandeep Unnikrishnan. Sandeep Unnikrishnan was an NSG Major who sacrificed his life in fighting the terrorists on that fateful day. The beats of the story isn't unfamiliar in any way. Most of us know how the attacks of 26/11 had played out and as an audience you also know that Sandeep is going to end up as a martyr. So the tricky thing is how you engage the audiences. But director Sashi Kiran keeps the audiences hooked. He is also helped by the mostly tight writing of Adavi Sesh, apart from acting, Adavi Sesh has also written the story and screenplay of this film.
Also read: Anek: An admirable effort but lacks focus
The story of Sandeep is narrated through the parents played by Prakash Raj and Revathy respectively. Sandeep's fascination with the uniform is established early on by the director. From a young age itself Sandeep is someone who doesn't think twice before putting himself in harm's way in order to save someone's life. His parents aren't exactly too pleased with his decision of joining the army. But there is nothing that they can do given the firmness of Sandeep's decision; through the course of the film,  Sandeep is confronted with what it means to be a soldier. Is it putting oneself first on the battlefield, or forgoing being a good husband etc. On that fateful day he had the option of staying back but he instead decided to fight the terrorists.
Also read: Panchayat Season 2: A worthy follow up to season 1
The biggest triumph of Major is way the character of Sandeep has been etched. The focus is on Sandeep as a complete human being and not just as a martyr. When the inevitable happens you not just mourn for a soldier who has lost his life, but you also think about the life that he could have lived.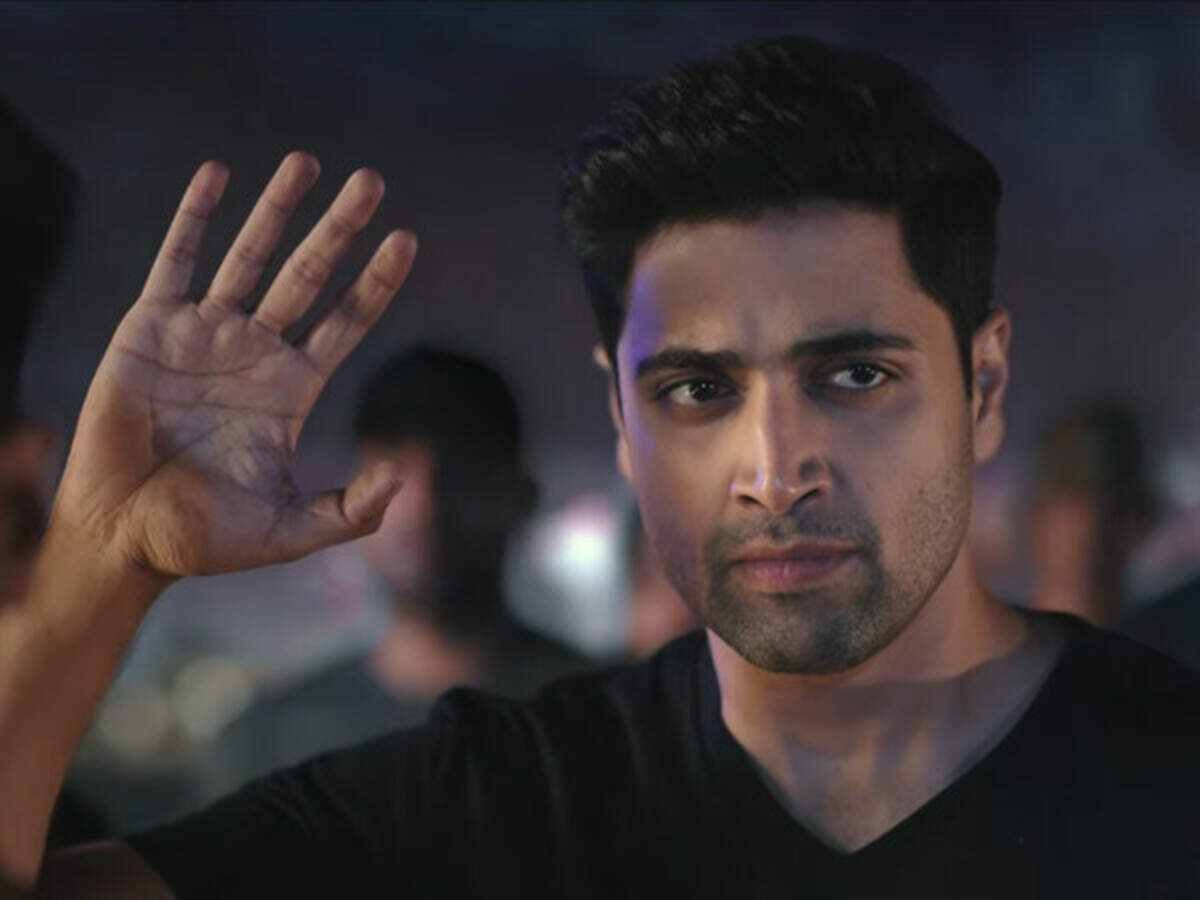 There is a deep emotional connect that the director brings. Sandeep's interactions with his parents in particular are good. There aren't many of those scenes but whatever what you get is heart touching. The film also works as a coming- of- age tale and not just as a soldier's story.
Also read: Bhool Bhulaiyaa 2: A wholesome commercial entertainer
Sandeep's love story with his childhood sweetheart Isha (Saiee Manjrekar) is also fairly well etched out. Saiee gets a pretty solid role and she delivers a decent performance, but there are times where you feel that a more solid actress would have uplifted the love story.
A majority of Major's second half plays out as a combat drama. The action set pieces by Naba are very good. You can clearly see that a lot of hard work has gone into it. The dialogues by Abburi Ravi are another standout feature of this film. Lastly, Patchipulusu also deserves credit for his cinematography. He ably captures the different moods of the film through his lens.
Also read: Thar: Watch it for the atmospherics and Anil Kapoor
Adavi Sesh gets a role of a lifetime and the actor grabs the opportunity with both hands. It is a part which is demanding in both physical and emotional sense, and Adavi Sesh nails it with a terrific performance. He is convincing in all the stages of his character.
Prakash Raj and Revati are experienced actors who don't need any particular validation, as expected both of them bring in their immense experience to the parts. Their performances in the closing moments would move audiences to tears. Murali Sharma and Shobhita Dhulipala are effective in their brief roles.
In a nutshell, Major more than lives up to the promise made by the impactful trailer. It is a film that is going to stay with you for a long time even if the subject of army isn't your cup of tea.
Also read: Saani Kaayidham: Keerty Suresh scores an A plus in this engaging but problematic revenge saga