• Interacts with the tea workers
• Dresses like a tea worker and plucks tea leaves
• Tea workers are an important segment of voters in Assam
New Delhi: After all democracy is a matter of symbolism's. If you are in Kerala to promote your party the best thing is to do what the Malayalese like most. Swim, If it is Assam, try to pluck tea leaves which would endear you to the people there. That was what Nehru-Gandhi dynasts have been trying to do in the mini-general election season. Rahul Gandhi was in Kerala, Puducherry and Tamil Nadu recently. He was swimming in the sea when he was in Kerala, attended a college in Puducherry talking freely with student saying that he was not their sir but his name is simply Rahul. Same thing was emulated by his sister Priyanka. She plucked tea leaves along with other labourers in a tea garden in Assam. They say be a Roman in Rome. In the age of social media, anything done by celebrities to win over people would go viral.
Interaction with tea workers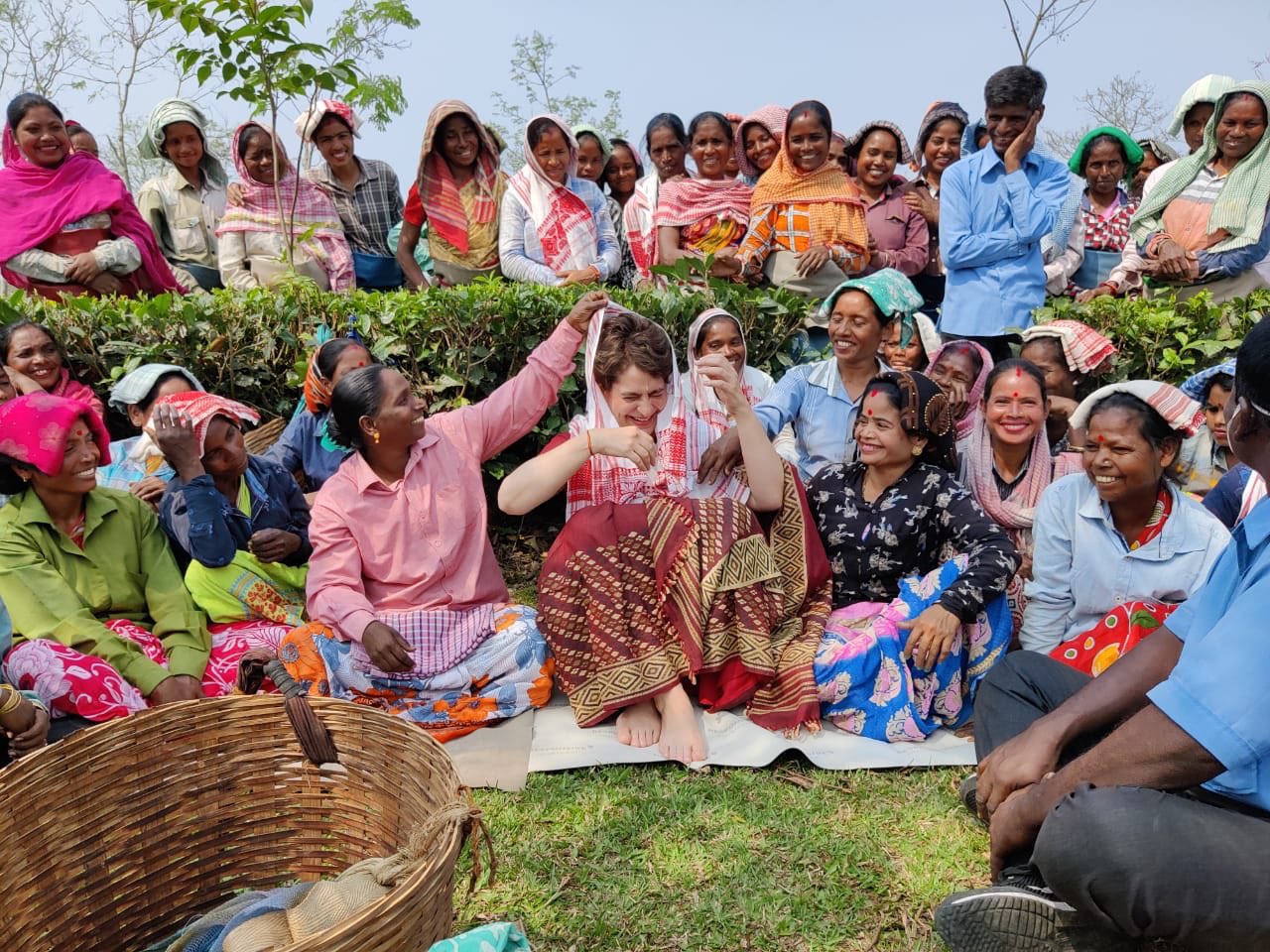 Holding a public meeting to canvass in an election is old fashion and expensive. The Congress which is finding it difficult to run the AICC office at Akbar Road in Delhi is not in a position to send or collect donations for massive meetings in the election-bound States. It has to depend on social media to spread its message. Priyanka interacted with tea garden workers at Biswanath in Assam while plucking the leaves with them with a band as headgear and basket on her back. Dressed in a saree, Priyanka also wore an apron around her waist.
Also Read: Ghulam Nabi "hiding his true self" about his future as a Congressman?
Takes instructions from workers
As expected the twitter showing the granddaughter of Indira Gandhi in a tea garden has gone viral, the visuals were distributed by ANI, a news agency, showing Priyanka Vardra Gandhi being instructed by the regular workers at Sadhuru tea garden as to how to go about the job. Tea workers happily got photographed with the daughter of Sonia-Rajiv Gandhi.
Launches election campaign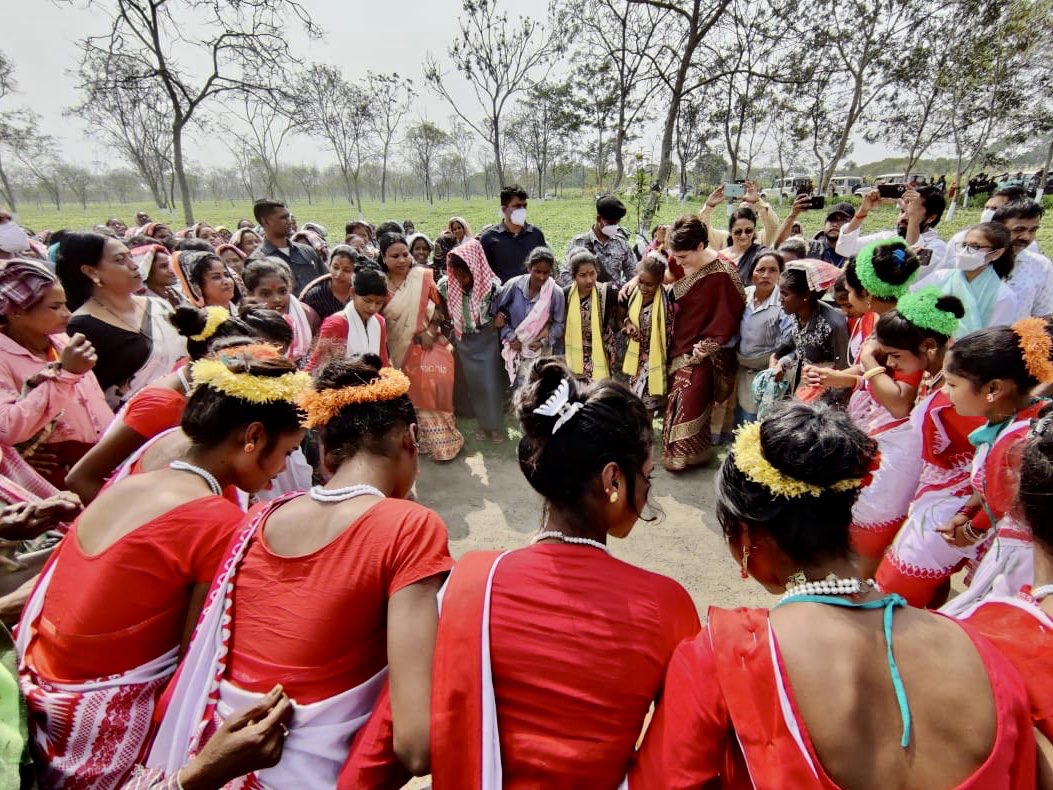 Priyanka was in Assam to launch the Congress campaign in Assam which is going to have three-phase polls. The first phase will start on March 27 coinciding with the first phase of polling in West Bengal. Yesterday, Monday, Priyanka was seen performing a traditional 'Jhumur' dance with several young women at Lakhimpur in Assam. Just as Mamata Banerjee did in West Bengal, Sarbananda Sonowal, the BJP chief minister of Assam, had announced an increase in the daily wage of tea garden workers from Rs. 167 to Rs. 217 per day before the announcement of the poll schedule by the Election Commission of India. Rahul Gandhi, former Congress president, promised the wage hike to Rs. 365 for the tea garden workers when he visited Assam last month. The demand of the tea tribe is Rs. 361 per day.
Also Read: What Priyanka Spoke with Revanth Reddy?
Shifted to BJP from Congress
Around 10 lakh tea workers are there in Assam. Some 60 lakh people are dependent on tea gardens. The fate of the candidates in more than 35 constituencies of the total 126 assembly constituencies in Assam is decided by the tea workers. The tea workers had shifted from the Congress to the BJP during the last elections. Winning them back is important for the Congress party to regain power in an important State in the northeast. That would explain why Priyanka took the trouble of visiting a tea garden and spend hours with the tea workers.