Forrest Grump starring Tom Hanks is considered an iconic film and rightly also. The journey of a slow-witted yet a kind-hearted person touched many cords when the film was released in 1994. Forrest Grump is a film which is also remembered for its political overtones. Remaking a film like this is a huge responsibility for any filmmaker. Advait Chandan takes on the mantle of the director here while Aamir reprises the iconic role of Tom Hanks. The Indian adaptation has been done by the acclaimed actor Atul Kulkarni. Atul Kulkarni changes the identity of the protagonist to a Sikh in the Indian version. The story plays out in the form of narration, with Laal Singh Chaddha talking about the various stages of his life to fellow passengers on a train.
Also read: Sita Ramam: This tale of star crossed lovers touches your hearts
Director Advait Chandan and screenplay writer Atul Kulkarni stay mostly true to the fable like quality of the original. Where the screenplay differs from the original is how the character of Kareena Kapoor Khan has been integrated and the love story between her and Laal Singh Chaddha. These changes definitely helped the film. Though there is a heavy dosage of Punjabi dialogues thankfully they don't irritate much.
Also read: Darlings: Watch this domestic noir for the acting performances and the message
Before going further it is necessary to get the biggest comparison out of the way, and that is Tom Hanks versus Aamir Khan. There is no denying that Aamir overdoes the simpleton act. The exaggerated expressions take some time to get used to. At some points he even comes across as a cousin brother of PK. Laal will also remind you of Shahrukh's Rizwan Khan from My Name Is Khan. However to the credit of Aamir he is still successful in making the audiences connect to the various stages of Laal Singh Chaddha's life.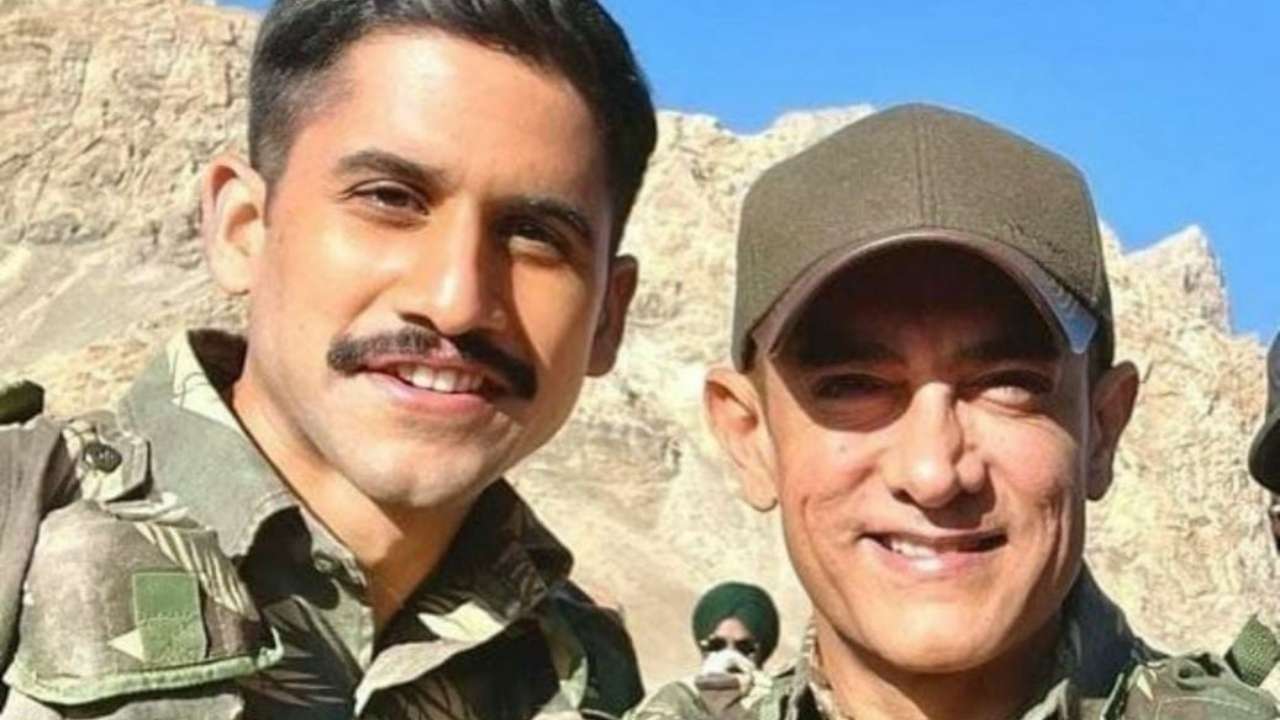 The political aspect in Laal Singh Chaddha film isn't very overt, but you can clearly tell where the heart of the director and its leading man lies. The portions leading up to the Sikh riots are particularly effective. For example there is a scene where Laal's onscreen mom (Mona Singh) saves her young son from the rioters by shortening his hair so that he won't be identified as a Sikh. This scene is truly terrifying. Much later on we have a scene where Laal Singh Chaddha is tying a turban with a swelling background score playing.
Also read: MM Season 2: Neena and Masaba score once again
Advait Chandan also does a wonderful job in creating two well etched female characters in the form of Mona and Kareena. The love story between Aamir and Kareena has been wonderfully etched starting from portions when they were children. You root for Laal and Kareena's Rupa.  After a long time Kareena is in solid form. The actress imbibes Rupa with lot of sensitivity and compassion. Additionally Kareena is also stunning to look at. Mona Singh is also wonderful as the compassionate mother. She doesn't miss a single beat and the lessons that she imparts to her son stay with us for a long time.
Naga Chaitanya making his Bollywood debut has a tricky role to play, which he manages to pull off well. He is from Kakinada whose family sells chaddis and banians. His character Balaraju is a fellow mate of Aamir during Laal's army stint. There is a lot of chaddi and banian talk between the two, which brings a smile on our faces.
Also read: Good Luck Jerry: Janhvi Kapoor leads this delicious crime comedy
Laal Singh Chaddha also makes you travel to many places. The locations are a feast to the eyes, more so if you see it on the big screen. The music by Pritam is also in complete sync with the narrative.
While the first half of Laal Singh Chaddha is seamless, the bumps come in the second half. The track involving Manav Vij playing an enemy turned friend sounds very implausible. Advait does make a comment on how terrorists are misguided but this comes across as more contrived than organic. Also the film gets overdramatic once Aamir meets Kareena after a long gap. Ideally it should have ended with Aamir having a happy ending with Rupa, but in order to stay true to the original the director inserts a cancer track. From then on the film drags painfully. Aamir's outburst in the pre-climax also doesn't have the desired emotional affect, the reason being you are already exhausted by the running time. Fifteen minutes of the film could have been easily chopped.
PS: Of late more and more simpleton characters in films are humane and message oriented. Wonder why!!
Also read: Shamshera: The duo of Ranbir and Sanjay Dutt make this worth a theater watch