Streaming on Amazon Prime July 8th 2022
Anthologies have fast become a trend that everyone wants to make. It is not surprising given that you don't need big budgets and a huge star cast. Many of the anthologies have had mixed results. The stories in these anthologies have generally tilted towards dark ones. For example the Tamil anthology Pava Kadhaigal had four stories of extremely dark nature.
Also read: Rocketry: Watch it Madhavan's dedication and the real life
In that respect Modern Love Hyderabad is of a different type, and in a good way. For those who are not aware the source material of Modern Love Hyderabad is Modern Love. There is also another anthology called Modern Love Mumbai based on Modern Love.
Coming back to Modern Love Hyderabad, this anthology looks at the universal feeling of love through different set of age groups. For example you have a mother and daughter trying to reconnect in the pandemic. There is a couple who have understanding issues etc. Out of the six three have been directed by Nagesh Kukunoor. Venketash Maha of K for Kancharapalam has also directed one of the episodes.
Let's look at the six stories one by one, along with a brief analysis.
1. My Unlikely Pandemic Dream Partner– This episode is set during the COVID lockdown. Mehrunissa (Revathy) is stuck with her daughter Noori (Nithya Menon). There are some unresolved issues which need to be sorted. There is a quiet resentment that both of them have towards each other.
Director Nagesh Kukunoor uses food as a character in itself. The delicious Biryani, Haleem etc are used as a device for the characters to unpack their baggage.
It is a simple plot but what makes it click is the treatment of the director. Both Revathy and Nithya Menon convey the required emotions with ease. The analogy of food has also been smartly integrated.
Also read: Jug Jug Jeeyo: This dramedy packs a punch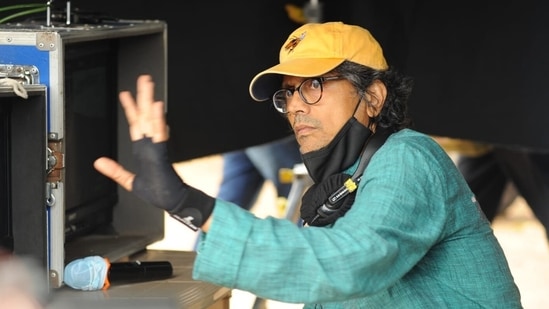 Fuzzy, Purple and Full of Thorns– As the title suggests this one is about a thorny relationship between Uday (Aadhi Pineshetty) and Renuka (Ritu Varma). Both of them fall in love after a chance meet up but a pair of purple slippers creates a havoc in their love life.
The best thing about this segment is the character of Ritu Varma. Ritu Varma is delightful as the imperfect protagonist. She has her own insecurities but you don't dislike her completely. Her fixation with the slippers raises many chuckles.
This segment also looks at the modern day life through a live-in-relationship. Aadhi Pinishetty and Ritu Varma share a wonderful chemistry.
Also read: O2: A strong cautionary tale for humankind
 Why Did She Leave Me- Why Did She Leave Me begins on a slow note. This episode starts with a CEO giving a speech to booster his colleagues. The CEO is Ramulu (Naresh Agastya). This episode is mostly about the relation between Ramulu and his grandmother Rangamma (Suhasini). Rangamma left Ramulu in an orphanage at a young age due to certain circumstances and never came back.
The flashback portions between Rangamma and the young Ramulu is the best thing about this segment, Suhansini tugs at your heartstrings as a grandmother raising her two grandchildren alone. Advitej Reddy plays the younger version of Ramulu with ease.
Also read: Vikram: A masala treat for the fans of Kamal, Fahadh and Vijay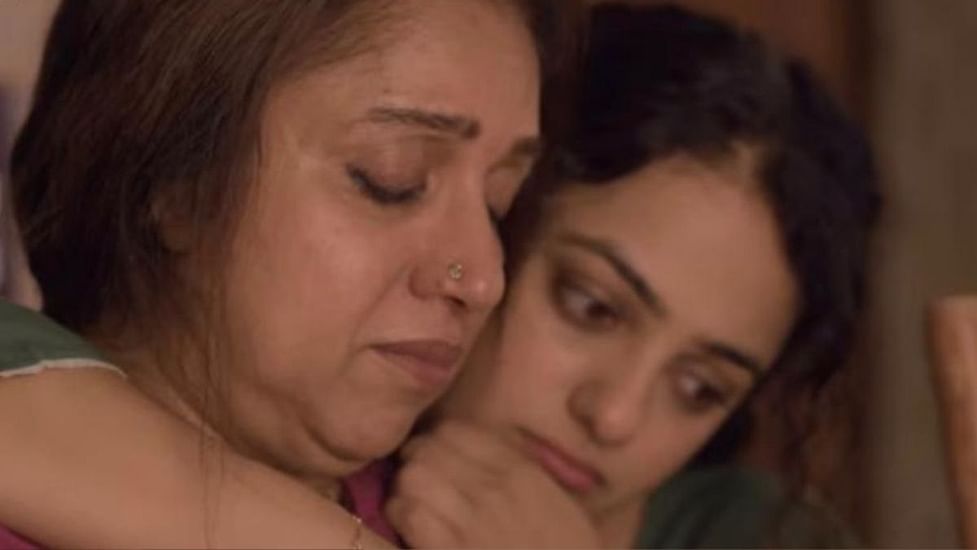 What Clown Wrote the Script- What Clown Wrote The Script is an interesting satire on the ridiculous nature of the serials. This story is about a television producer (Abhijeet Duddla) who collaborates with a standup comedian to create something different.
Malavika Nair plays the standup comedian here. It is a simplistic story but still there is a lot to enjoy here. Both Malavika and Abhijeet deliver earnest performances, the references to the legendary Jandhyala brings a smile to the face of the audience.
Also read: Major: Adavi Sesh anchors this heart touching saga
 About the rustle in Bushes- This segment reminds you of Prakash Raj's Akashamanta. Much like that one here too Naresh plays an overprotective father.
Sneha (Ulka Gupte) is looking for love and finds it when she least expects it, along the way she meets a host of different people. Keeping a secret watch on her is Naresh.
The trope of the overprotective parent isn't a new one by any means, but what makes this segment tick is the casting. Ulka as Sneha in particular delivers a wonderful performance. Through her character the director talks about how guilt manifests in irrational ways, particularly when it comes to love and family.
Also read: Anek: An admirable effort but lacks focus
 Finding Your Penguin- Finding your Penguin is a hilarious tale about a young woman in Hyderabad. Indu (Komalle Prasad) tries a different approach to dating by comparing her dates with the way animals mate.
Indu's interactions with her friends are laugh out loud. They have an authentic feel to them. This segment ends the anthology on a high.
Modern Love Hyderabad is not for those looking for depth, however if you are in the mood for some warmth and fuzziness then this one is for you. 
Also read: Panchayat Season 2: A worthy follow up to season 1