In his debut film Good News director Raj Mehta had picked sensitive topics like the complications of IVF along with the difficulty of not being able to conceive. He made sure that the film was accessible to the audiences as he combined entertainment with enough sensitivity. His latest Jug Jug Jeeyo also follows this pattern. In this film the subject is the difficulty of sustaining marriage. Like Good news here too you have two couples, one senior couple and other younger. Another similarity is the Punjabi background. Jug Jug Jeeyo had its share of lapses but it is a dramedy that keeps you involved till the end.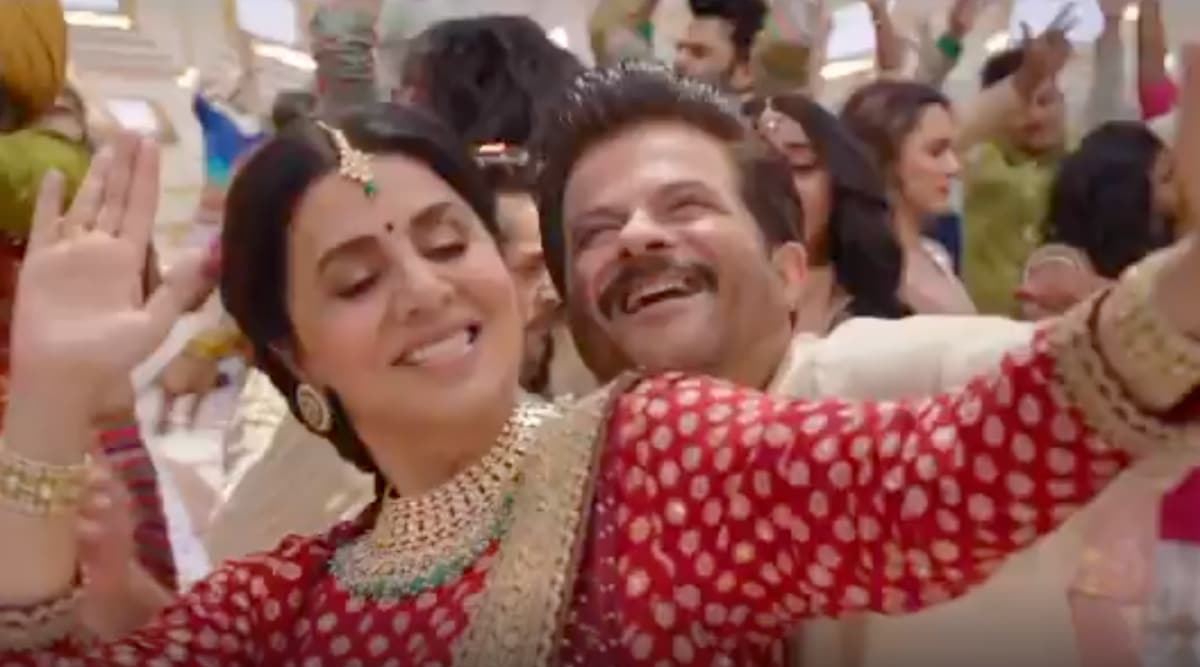 Also read: O2: A strong cautionary tale for humankind 
The story of Jug Jug Jeeyo is about two couples. The first one is Bheem and Gita (Anil Kapoor and Neetu Kapoor). They have been married for thirty five years. The other couple is Kukoo and Naina (Varun Dhawan and Kiara Advani). They have been married for five years. Naina and Kukoo had met in fifth grade. In the opening scene you have junior Kukoo screaming at a boy who speaks to Naina because of his possessiveness.  Through a song we get to know their love story and how that leads to marriage. Manish Paul plays Naina's brother. After the song we move to Canada where the marriage of Kukoo and Naina is falling apart, they decide to separate but before that there is the marriage of Kukoo's sister Ginny. Kukoo and Naina decide to reveal the news of divorce after marriage but there is a huge shock waiting for Kukoo. The shock is his father is also on the verge of divorce. Bheem is deeply attracted to Kukoo's Maths teacher played by Tisca Chopra. Bheem is planning to divorce Geeta after the wedding. What follows is a roller coaster that makes you feel various emotions.
Also read: Vikram: A masala treat for the fans of Kamal, Fahadh and Vijay
The best part of Jug Jug Jeeyo is undoubtedly Anil Kapoor's Bheem. Bheem is a difficult person to like. He has an extramarital affair, does drama at the top of a hat and tells lies to get out of situations. However Anil Kapoor makes the character work with his brilliant performance. He is too good in both the emotional and also the lighter bits. A scene which deserves a particular mention is when Bheem first tells his son about wanting to have a divorce to the shocked Kukoo. Right after saying that his body language changes, until then he is cheerful but suddenly he goes silent and goes away from there. In the comic bits the actor just leaves you in splits, for example there is a scene In the middle of the road where he cooks up a story about himself rejecting Tisca Chopra's character where in actuality she has rejected him. Raj Mehta deserves credit for not giving a happy ending to Anil and Neetu's characters. He makes the wise decision of keeping it open ended. He also deserves credit for not making Neetu come across as loud in spite of playing a Punjabi mother.
Also read: Major: Adavi Sesh anchors this heart touching saga
Varun Dhawan as Kukoo also stands his own. He is first rate in the scenes showing Kukoo's insecurities and selfishness. His scenes with Anil are very good to watch. A scene which deserves a particular mention is when Anil Kapoor introduces him to Tisca Chopra in a near empty hall playing Kalank.
The female characters don't get the same attention as the male counterparts but both Neetu Kapoor and Kiara Advani are immensely watchable. Neetu Kapoor exudes certain warmth in her comeback. Neetu excels big time in the scene where she bares her heart out to Kiara's Naina. In that scene Geeta opens up about her marriage, and how in the first few days of marriage itself, she wondered whether Bheem is the right person for her. But this scene would have worked better if the director had given an insight into the early days of their marriage.
Also read: Anek: An admirable effort but lacks focus
Manish Paul's character is mostly one note. Manish does a fair job but he ends up being a mere sidekick.
The Punjabi background plays a spoilsport here. The swelling background score coupled with the typical Punjabi tropes will irritate you. You wish that Tisca Chopra's character was more developed instead of being just the other woman.
Jug Jug Jeeyo is a wholesome film with the right mix of comedy and seriousness, definitely worth a watch.
Also read: Panchayat Season 2: A worthy follow up to season 1