Mumbai: Nightingale of India and Bharat Ratna Lata Mangeshkar, 92, is no more. She breathed her last at Breach Candy Hospital here on Sunday morning.  As a mark of respect to her, the national flag will fly half-mast for two days. The legendary singer was admitted to the hospital in early January with pneumonia and other Covid-19 symptoms. On January 8, she was shifted to intensive care unit. She was kept on ventilator even after recovering from Covid as a precautionary measure. There was a sudden deterioration on Saturday and by Sunday morning she left this world. She was a recipient of Dada Saheb Phalke Award also. Besides Hindi, she sang in several regional languages.  She composed music and produced some films. Another legendary singer Asha Bhonsle is Lata's younger sister. Her voice was immediately liked by the people and her popularity soared to the sky.
Lata had left us the same way Gana Gandharva SP Balasubrahmanyam went. He also was in hospital for almost two months with Covid. He was also a very popular singer who rendered songs in 16 languages. He died at a Chennai hospital about one and a half year ago, on 25 September 2020.
Born on 28 September 1929 to Deenanath Mangeshkar, a Marathi stage artiste and a renowned  musician, and Shevanti, Lata started her career very early. When she was 13, she lost her father and had to earn for livelihood as she, as the eldest daughter, had to take care of mother and four siblings. Her father's influence on her was very strong and abiding. Soon after his death, she started singing for films. She recorded her first film song 'Mata Ek Sapoot Ki Duniya De Tu' for a Marathi film Gajaabhau. Afterwards, she worked with established musicians in Bollywood such as Anil Biswas, Shankar Jaikishan, Naushad and SD Burman.  She sang for more than a thousand films becoming the most popular singer in the subcontinent. Her songs are as popular in Pakistan and Bangladesh as they are in India.
Prime Minister Narendra Modi was one of the first to tweet condolence messages. He said, "Coming generations will remember her as a stalwart of Indian culture whose melodious voice had an unparalleled ability to mesmerize   people. Lata Didi's songs brought out a variety of emotions. She closely witnessed the transition of the Indian film world for decades. Beyond films, she was always passionate about India's growth. She always wanted to see a strong and developed India."
Rahul Gandhi, congress leader, also paid rich tributes to Lataji. He said she would be remembered by the new generations for her melodious voice and she would be immortal in the hearts of Indians. For decades to come her songs would be hummed by Indians, he said. He conveyed his condolences to Lata's family members and her fans.
Lata Mangeshkar's most iconic song is a patriotic one, "Aye Mere Watan Ke Logo," commemorating Indian soldiers who died in the 1962 war with China. The song was sung by her on Republic Day in 1963 at the National Stadium in Delhi. Lataji rendred it live in the presence of the then President Sarvepalli Radhakrishnan and Prime Minister Jawaharlal Nehru. Nehru was moved to tears. It is an immortal scene that Indians of that generation can never forget.
Funeral will take place on Sunday evening at 6.30 pm with full state honours. Government of India has declared two day national mourning in Lataji's memory when the national flag would fly half-mast.
Great artist
She was God's emissary : SV Rama Rao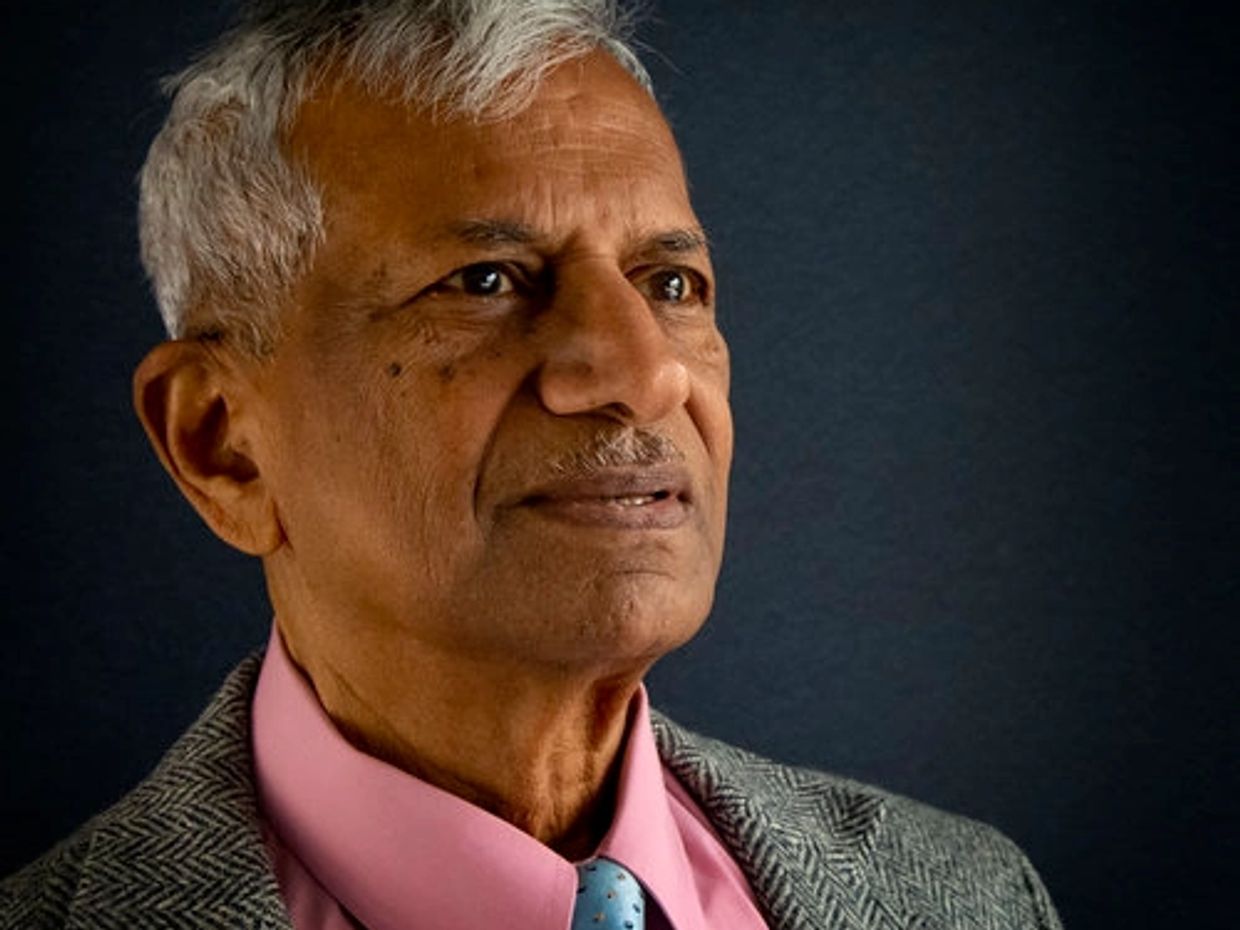 Siramdasu Venkata Rama Rao, who lives in Chicago, is a famous painter and poet. He is a Padmasri awardee. On hearing about the demise of Bharata Ratna, nightingale of India Lata Mangeshkar, he wrote a small but effective piece. Here it goes:
God, apart from coming down  to Bhuulookam 9 times as AVATAARAMS,  He  also sends  some Gaandharvaas to Bhuulookam  as HIS  emissaries to perform certain  specified duties in Bhuulookam. One amongst them happens to be Lata Mangeshkar, just like Ravishankar, Balamurali  Krishna, Tyagayya, Tulasidas, Meerabai, poet Peddanna, Vemanna,  M.S.Subbalakshmi,  Tagore, Ramanamahrshi, Ramakrishna Paramahamsa, Vivekananda, Gandhi, medical doctor Albert  Switzer, and artist Raja Ravivarma and  many others with different functions to perform. We are fortunate that we are born when Lata Mangeswar was performing her prescribed duties in our BHOOLOOKAM. That's how I look at. The great singer-ambassador returned back to her abode after her duty was finished and awaiting for a new assignment to be allotted by the Almighty who is in charge of disbursing different emissaries with different tasks to Bhoolookam.