Call by BJP to console injured BJP workers
BJP activists try to attack DCP office
CM confined to farm house for six years, alleges Bandi sanjay
Janagaon: 'Chalo Janagaon,' call by state BJP turned tense today after BJP activists tried to attack DCP office. TBJP President Bandi Sanjay gave a call to console the injured BJP workers in lathi charge on Tuesday. Bandi sanjay, who took a rally to district hospital, was stopped by police. Bandi threatened Govt. that he will show what he is, if no action is taken on CI who is responsible for lathi charge. Bandi Sanjay tried to climb the gate of DCP office. He was restrained by the police.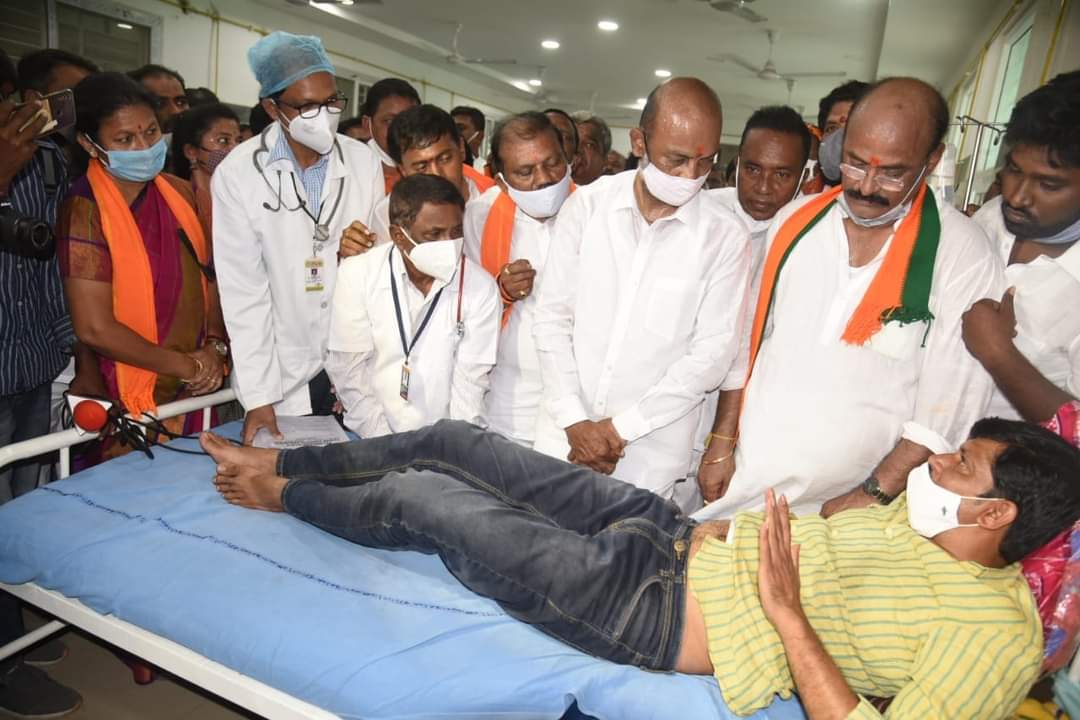 "Did the govt ban Vivekananda's birthday in the State?" Bandi questioned. He demanded govt that action should be taken against Janagama Municipal Commissioner who removed flexies of their party. Police are working in favour of the chief minister and provoking our activists. What is CM doing for past six years? He is confined only to his farm house and my aim is to bury KCR in politics, Bandi said.