BJP-Jana Sena alliance expecting Chiru's support  in 2024
AP BJP President Somu Veerraju joins chorus with Nadendla Manohar
Jana Sena cadre excited, Chiru fans silent
Amravati: Speculations in AP politics are making rounds after AP BJP President Somu Veerraju and Jana Sena's  key leader Nadendla Manohar made sensational comments that Chiranjeevi will support Jana Sena –BJP alliance in 2024 elections. JS leader Nadendla Manohar said that Chiru assured Jana Sena chief to act in films for now and he will return to active politics when time comes and support Jana Sena .Now this statement excited Jana Sena cadre who expressed happiness with cheers and slogans when these leaders made the comments at a meeting held in Vijayawada on Tuesday.
Target of BJP-Jana Sena alliance
Jana Sena chief Pawan Kalyan, post-assembly elections, had chosen BJP as ally saying good-bye to communist parties. The reason behind the sudden shift of the ally and ideology by Pawan Kalyan is not known until now. The alliance of these parties made a small impact in Telangana during GHMC elections, but the main focus for them is Andhra Pradesh. They are struggling to occupy second place in the State as they have not been able to muster much following in the state. The gap also increased between Jana Sena and BJP when it comes to Tirupati by-poll candidate. Jana Sena leader and cadre want to field their party candidate as it felt that it can fare better than BJP and their vote bank, of settibalijas, is larger than that of saffron party in Tirupati. The BJP tried to en cashed the controversy regarding attacks on the temples to strengthen its cadre but the response is very poor than it expected. Now it is planning  Rath Yaatra which will commence in Feb 1st week.
Also Read: AP BJP wooing Kapu leaders to gain strength
Pawan overcomes frustration
Jana Sena President Pawan Kalyan is frustrated with the move of BJP as he could not place his cadre perfectly in the alliance. Pressure kept on mounting on him from the cadre on contesting in Tirupati by-poll. Even in the recent meeting held by Jana Sena at Tirupati proved the same. But Pawan kalyan feels that it is a long way to go with ally and doesn't want to take any precipitate action since he had already abandoned the Left parties and allied with the BJP. He thought he should persist with his relationship with the saffron party.
Directions from Delhi BJP bigwigs pushed this alliance to go on, even if they have  minor disputes and dissatisfaction. Now  BJP-Jana Sena had decided to appear in public together. To bring the alliance into focus once again  and enthuse the cadre,  the statements made by Somu Veerraju and Nadenadla Manohar would be useful according to the leaders who were  present at the meeting in Vijayawada.
Will Chiru really extend support?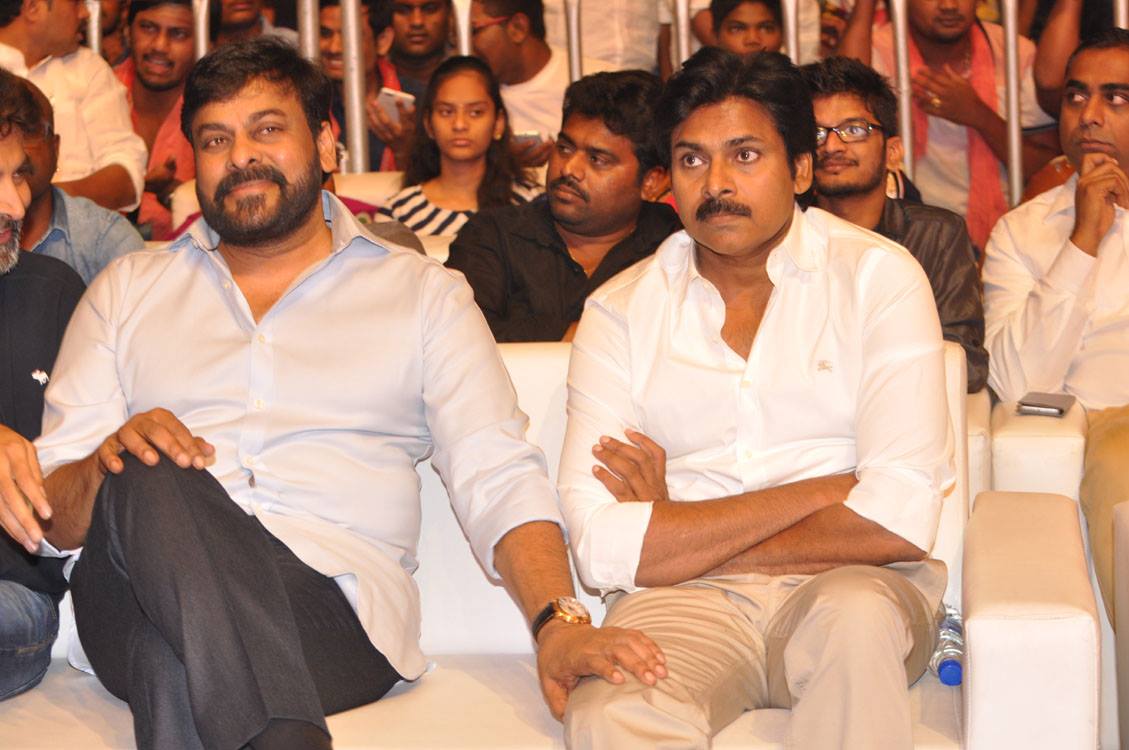 This is a very difficult question to answer at the present. Chiranjeevi is now mainly focussed on his film career rather than politics. The jolt he faced when he launched Praja Rajyam Party  may keep him away from politics. Chiranjeevi has good relations with the chief ministers of  both Telugu states and also with BJP leaders at the Centre and he himself said that he wished to stay away from politics and he has no plans of joining any party in near future. The same was repeated by Chiranjeevi  when the BJP leaders approached him for his support. But the key point can be recognised  if one goes through the answer he gave in one of the interactions with media.
Also Read: Tirupati bypoll: It's BJP, not Jana Sena
Family is with JS
Addressing the media, Chiru also said that the family decided to support Pawan Kalyan's Jana Sena and it is important that the entire family takes firm decision and stands on this. But he also said that he will appreciate AP Government if it takes right directions. He also welcomed three capitals decision of AP government. But Pawan Kalyan is firm that Amravati should be the permanent capital and even BJP is supporting this stance.
Even if Chiru doesn't come out openly on his support to Jana Sena, his family members are already with Pawan.  For example his brother Nagababu contested in  Narasapuram Lok Sabha constituency on  Jana Sena ticket, Chiranjeevi's son Ram Charan and nephew Allu Arjun extended solidarity to the party. So it is true that Chiranjeevi's family members are with Pawan Kalyan. But Chiranjeevi himself did not announce his support to the Jana Sena public till now.
Chiru happy with films for now
Chiranjeevi's close aides say that it is better for Chiru to look after Tollywood rather than entering into politics. He himself said that he is not suitable to politics, so if he sticks on to movies he will be 'Andarivaadu' (belongs to all). He returned to Tollywood after a gap of 9 years with flick 'Khaidi No. 150' and people received him whole heartedly keeping politics behind. He is now the most sought after hero in Tollywood having more pictures on hand than the other heroes like Mahesh, Nagarjuna and others. He is right now working for four films and the fifth is waiting for his nod.  He still has great charisma and this he can use it for films rather than politics, is the strong opinion of his fans. It is too early  to say  Chiru will support Jan Sena but the reality as far as Chiranjeevi is concerned does not match with the statements of the leaders of the  BJP and Jana Sena.
Also Read: Ramesh Kumar asks for Central staff to conduct elections
To run a political party we need funds and for that Chiru might have suggested Pawan to act in films. There is anguish in Pawan fans that he is concentrating on films rather than politics, so to pacify it, these leaders might have given speculation statements, said a very close aide of Chiranjeevi.
Silence on the part of  Chiranjeevi on the statements made by BJP and Jana Sena leaders in AP is understood by the people given the ground realities.