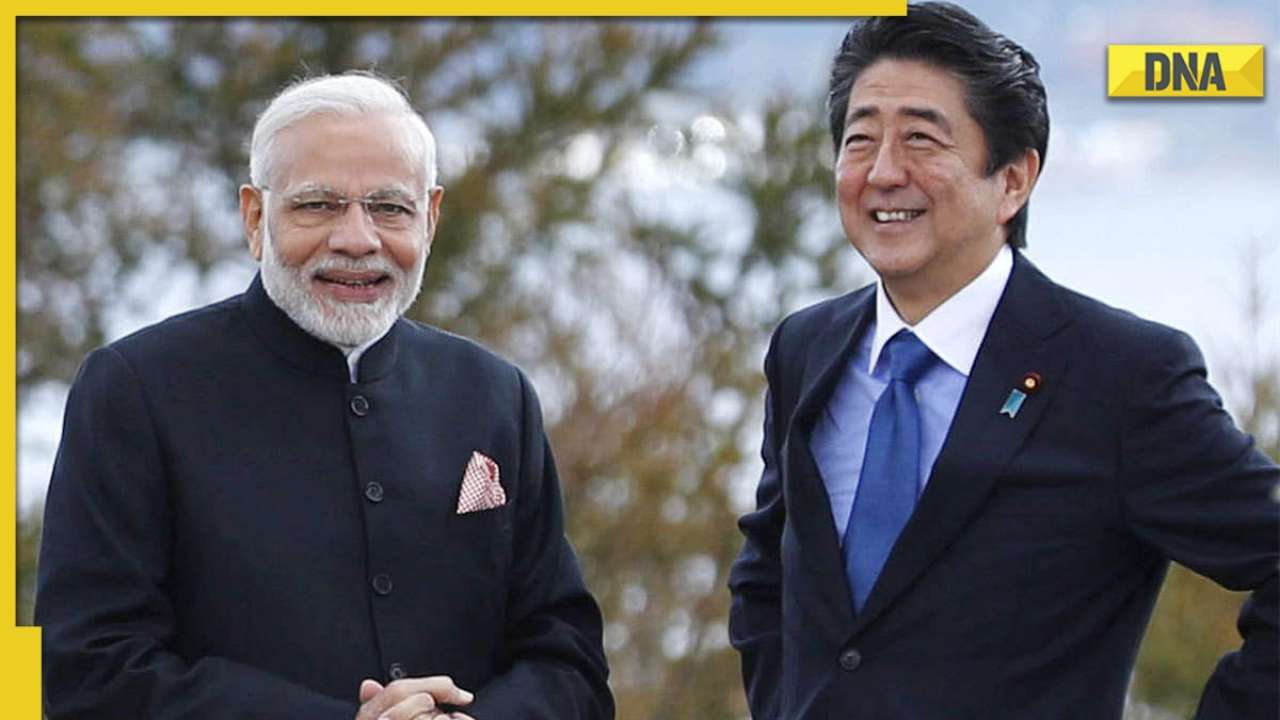 Prime Minister Narendra Modi who met Japanese former Prime Minister Shinzo Abe, 67, several times and entered into various pacts such as bullet train, led the world in mourning the assassinated leader. The longest surviving PM of Japan was shot dead on Friday during election campaign in western Japan. The 41-year old assassin has been arrested.
Narendra Modi met the Japanese leader for the first time when he was Gujarat chief minister. Expressing his shock at the assassination of a great statesman, Modi said in a tweet, "I am shocked and saddened beyond words at the tragic demise of one of my dearest friends, shinzo Abe. He was a towering global statesman, an outstanding leader, and a remarkable administrator. He dedicated his life to make Japan and the world a better place. My association with Mr. Abe goes back to many years. I had got to know him during my tenure as Gujarat CM and our friendship continued after I became PM. His sharp insights on economy and global affairs always made a deep impression on me."
"Mr. Abe made an immense contribution to elevating India-Japan relations to the level of a Special Strategic and Global Partnership. Today, whole India mourns with Japan and we stand in solidarity with or Japanese brothers and sisters in this difficult moment. As a mark of our deepest respect for former Prime Minister Abe Shinzo, a one day  national mourning shall be observed on 9 July 2022," said Modi sharing the picture of his recent meeting with him in Japan. Abe resigned as PM in 2020 owing to poor health. A year later, Abe was honoured with Padma Vibhushan, India's second highest civilian award after Bharat Ratna. He also attended Republic Day parade as the chief guest.
The two leaders had great and abiding friendship. In 2015 Modi, Abe and his wife Akie Abe flew to Varanasi for the Ganga Arti. In 2017, two years later, Abe and his wife accompanied Modi ln a road show in an open jeep. It was then that the preparation started for India's first bullet train.  
Abe was delivering a speech at an event ahead of Sunday's upper house elections when a man came from behind and fired two shots. Abe had fallen down for the second shot. He was bleeding from neck. After he was rushed to hospital, doctors tried for five hours to save him but could  not succeed. Abe was prime minister of Japan first for one year in 2006 and later for eight years from 2012 to 2020. He was the longest serving prime minister of Japan.
Getting a gun license in Japan is a long and complicated process. A country of 125 million people has annual deaths from fire arms in single digit. The gun laws in Japan are very tough.