Exorbitant remunerations for heroes
50 thousand people depend on Telugu cinema field
Small film producers have to survive
Four families have stranglehold on theatres in AP,TS
KCR, Jagan have to sit with important persons from Tollywood to sort out the issue
Ban on Chintamani has to be lifted
Two controversial GOs issued by Andhra Pradesh government related to entertainment and culture have created a lot of heat. The first Go issued on 08 April 2021 was aimed at regulating film industry. The second one was recently issued banning a popular and message oriented stage play 'Chintamani.' Both the issues could have been dealt skillfully had the government consulted the stakeholders before taking decisions. The government headed by YS Jagan Mohan Reddy which has been dabbling in controversies of all kinds has added two more, this time involving film industry and lovers of stage plays.
About 170 of the some 950 theatres in Andhra Pradesh have been closed since the GO was issued. The exhibitors say they lost hugely due to Covid during 2021 when the theatres were completely shut. They were reopened with 50 per cent occupancy on 31 July 2021. Even before that, the State government issued GO 35 fixing slabs for tickets in cinema halls in municipal corporations, municipalities, nagar panchayats and village panchayats under economy, deluxe and premium classes for multiplex, AC theatres and non-AC theatres. In municipal corporation area, the minimum ticket price is Rs.75 and maximum Rs. 250. In AC and non-AC theatres the prices vary from Rs. 20 to Rs. 100. In gram panchayat area, the economy ticket now costs Rs.5.
Filmmaker Ram Gopal Varma met AP Information, public relations and cinematography minister Perni Venkataramaiah (Nani) and told him that the government has no business to intervene in this issue. It is for the exhibitors and audience to decide the price of tickets. Pawan Kalyan, film hero-cum-politician (president of Jan Sena which has alliance with the BJP) was rather aggressive in his criticism. He said since the government has no money, it is indulging in online ticketing and fixing ticket prices. Minister Nani asked the actor why would the government which has no money would reduce the ticket price instead of increasing. Senior actor, Pawan Kalyan's elder brother and former union minister Chiranjeevi tried to break the ice when he traveled to Amaravati to meet Jagan Mohan Reddy over lunch on last Thursday. Some news channels and newspaper said Chiranjeevi was offered a Rajya Sabha seat by YSRCP chief which was promptly and curtly denied by the mega star. He said the problem would be resolved soon.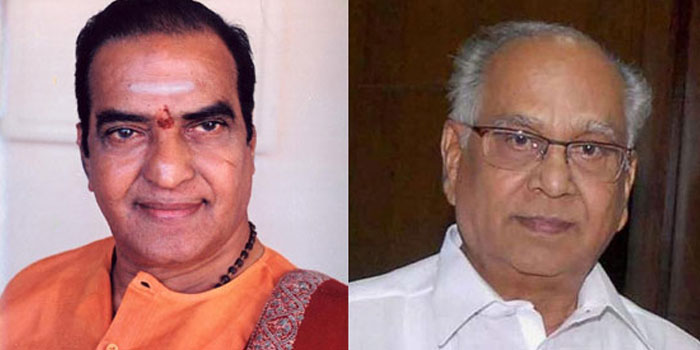 What is the problem? Is it peculiar to Tollywood? So it appears. The problems in the industry started with stardom. At least six stars today charge a fee of Rs. 45 crore for a movie. Heroins also are paid in crores, though their remuneration is nowhere near the actors'. Directors don't take all the remuneration by cheque or cash but ask for share in the revenue area wise. Together they eat away three-fourth of the budget. Persons working in 24 crafts in films get a pittance. The presence of Chiranjeevi, Prabhas, Mahesh, Pawan Kalyan, NTR (Jr) and Ram Charan Teja makes the budget of any film cross Rs 100 crore. Each actor acts in one movie in one or two years. In order to earn that kind of huge money the exhibitors organize benefit shows and extra shows to collect more. For benefit shows, the price of the ticket would be above Rs. 1000 for big-ticket movies in which one of these stars acts. If you have two stars like NTR (Jr.) and Ram Charan Teja and a star director such as Rajamouli of Bahubali fame, as in RRR (Raudram, Ranam and Rudhiram), the budget would be around Rs. 300 crore. The RRR was supposed to be released on 7th January after three postponements. The earlier dates were 30 July 2020, 8 January 2021 and 13 October 2021. Some other films which were slated to be released on Sankranti got the dates postponed thinking that RRR would be on. The release of Sarkaruvari paata (featuring Mahesh Babu) was put off to 1st April and Bhimla Nayak (Pawan Kalyan, Rana) to 25 February. It happened because when a big budget film, such as RRR, is released, it is exhibted in most of the theatres for one week with special shows and higher ticket prices to earn back the huge investment. The poor and the middleclass among the audience are robbed to pay to the stars. During that week no theatres would be available for other films. Small cinema which used to flourish earlier has been thoroughly discouraged. Small producers have to depend on OTT platforms or sale of the cyber rights. The remuneration for artists is far less in Kannada, Malayalam and Marathi movies.
Once late Raj Kumar, the Kannada Kanteerava, invited all Kannada producers, directors and exhibitors to his residence, gave them sumptuous dinner and politely asked them permission to raise his remuneration by Rs. 25,000 since he has a number of children. The guests were stunned and told him he could enhance his fee by lakhs. NTR acted for twenty years for less than a lakh of rupees for a film. The days of NTR, ANR, Sobhan Babu and Krishna were golden for Tollywood. Beside the heroes, actors, directors, technicians and other craftsmen used to live happily. If the prices of tickets are low, small movies can get theatres and reasonable revenue. Some exhibitors went to AP High Court which asked the government to appoint a committee to study the issue. In the absence of compliance, the HC has stayed the operation of the GO. Then the government organized raids on theatres which were running without proper license and selling refreshments at higher prices. The result is bad blood between the government and the industry.
Meanwhile, the Telangana government has agreed to the demand of the film industry and allowed fixing of ticket prices by the producers and exhibitors. Chief Minister K Chandrasekhar Rao did not want any trouble on this count. The ideal solution would be for both the chief ministers of Telugu States to sit with the important persons from Tollywood to sort out the matter once for all. The remuneration of the stars, the stranglehold of four families on hundreds of theatres in both the States (Families headed by Dil Raj, Allu Aravind, Daggubati Suresh and Sunil Narang) and the unethical exploitation of the film lovers, scope for small budget film producers to survive and the welfare of technicians and others (estimated to be more than 50 thousand) have to be discussed threadbare to arrive at a comprehensive and amicable solution. Sooner it is done the better for both government and film industry.
Ban on Chintamani
The ban on Chintamani, the popular stage play, imposed by Rajat Bhargava, the principal Secretary through a GO, was not warranted although the complaint of a community is genuine. Subbi Shetty, a character in the play, is a vaisya (bania) who loses his wealth to Chintamani and his character is used to engage the audience throught his teasing chat with Chintamani's mother Srihari and sister Chitra. The original play written by social reformer, writer and poet Kallakuri Narayana Rao exactly one hundred years ago was very sophisticated and enlightening. It was a critique of Devadasi system. His other two important plays were Varavikrayam and Madhuseva on the social evils of dowry and drinking. Chintamani and Gurajada Appa Rao's Kanysulkam were two immortal satires on social evils. It is true that some actors introduced vulgarity and obscene dialogues between Subbi Shetty, Chitra and Srihari. As long as Kalidasu Koteswara Rao and Suravarapu Venkateswarlu played the roles of Subbi Shetty and Srihari respectively, the dialogues and scenes were decent without a trace of obscenity. Later, indecent dialogues were introduced for the characters of Subbi Shetty and Srihari hurting the sentiments of a community. There were occasions when persons of that community forced the play to be abandoned in some villages. The best decision by AP government would have been to allow the play with a condition that vulgar characters and dialogues should be removed. The original text by Kallakuri has to be followed in letter and spirit. Even today, the play has great relevance. The social message that was very powerfully conveyed through Chintamani and Bilvamangaludu would have a great reformative effect on the society. AP government's decisions on both films and stage play have to be revised.